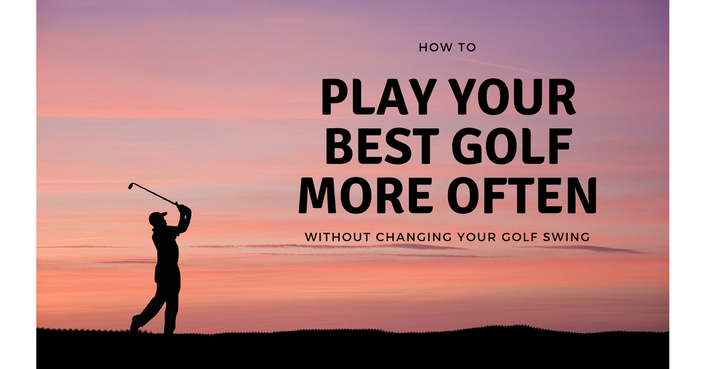 Play Your Best Golf More Often
Understand How Your Mind Really Works to Improve Rhythm and Timing in Your Golf Swing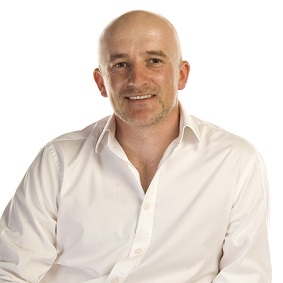 It's a common refrain when I meet golfers for the first time;
"My handicap would be 4 shots lower than it is now, if I could just stop hitting those two really bad shots every round."
These golfers know what they need to do to score better and reduce their handicaps.

Unfortunately, they don't understand why they hit those card wrecking shots, so they don't know how to stop them.
That's why I developed this online learning program.
You can either listen to or read the lessons at you own pace.
I'll be on hand to answer your questions and offer guidance if you get stuck.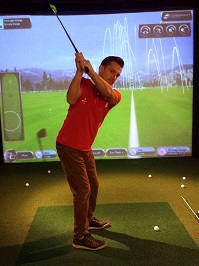 "When I first logged into the course I was a bit worried.
The format and the ideas seemed so simple and straightforward.
I couldn't quite believe I had missed them all the years I had been playing.
But having worked my way through the lessons the information is brilliant.
I have played two or three rounds of golf and been to the practice ground a couple of times since I purchased the course.
My mind is definitely in a different place.
I am enjoying my golf more.
I will read through it all again on a regular basis.

As Sam suggests, a little and often makes for big improvements!
Thanks Sam this course has certainly made my golf more enjoyable and more consistent."
Andy. 21 Handicap. Manchester, UK
Most golfers have the wrong goals, so they practice the wrong things.
Did you know that hitting a 7 iron to 20 feet rather than 40 feet will only gain a fraction of a shot every time you manage to do it ?*
Why?
Because in most cases you will take 2 more shots to hole out from both distances.
Maybe you're working on your fitness and swing technique so you can hit your driver another 15 yards?
Doing so might gain you half a shot here and there, but no more.
Why?
Because you'll hit the green only slightly more often with a 7 iron than you do with a 6.
Improving your backswing might get some admiring glances down at the driving range.
But it won't win you money or respect from your playing partners walking off the 18th green.
So what is the one thing you and every golfer could do which will lower your score and reduce your handicap, not in a year or eighteen months time, but the very next round you play?
It's simple.
Reduce or eliminate your worst golf shots!
The big hooks and weak slices which cost two or three shots every time.
The shanked iron shot that kept you awake at 3 o'clock in the morning when it cost you the monthly medal.

The duffed chip or pitch which leaves you shaking as you stand over exactly the same shot 30 seconds later.
To become the golfer you want to be, you need to understand where these shots come from, and why they happen when you least want them to.
This Online Learning Program will point you towards that understanding.
**************************
I will explain where these card wrecking shots come from in 9 easy to follow lessons.
You will learn the reason why your rhythm and timing goes astray sometimes, and what you can do to find it again.
You will learn about the brain science which explains why your good days and bad ones are so different.
You will find out why the way you learn actually hinders the way you play golf in competition.
*Statistics from the book 'Every Shot Counts' by Mark Broadie.
99 % of golfers play for enjoyment, rather than gain.
You probably won't choose champagne rather than beer in the 19th as a result of your Saturday morning swindle.
Life will continue on Monday regardless of how you play at the weekend.
That doesn't mean you don't take your golf seriously.
You probably spend a considerable amount of time, effort and money on the game
Playing below your potential time after time is disappointing and frustrating.
Especially when you are putting in a lot of hard work trying to improve.
It's so frustrating knowing you can do better.
You're going along nicely for most of the round. Then all of a sudden, a shot happens which ruins all your good play up to that point.
It's infuriating!
You sign your card to go up another 0.1, knowing that you played well for 16 holes, but then let yourself down with a couple of bad shots at the wrong moment.

You spend the next few hours wondering where those two bad swings came from.
You're doing everything you can between rounds to play well, but not seeing the results on the scorecard at the weekend.
Think back to the last time you had a really good round, or at least a run of good holes.
What did it feel like?
Safe to say that your swing didn't change all that much from one weekend to the next.
So what was different?
It's simple.
On the good day, your timing was there. On the bad day, it wasn't.
We all know golfers whose swings don't compare well with any of the models we see or read about in the magazines.
But they come in with good scores time after time because the rhythm and timing of their swing makes their ball striking very consistent.
*************************
This learning program will help you practice smarter, rather than beating balls.
It will maximise the benefit of past and future golf lessons by explaining how rhythm and timing act as the 'swing glue' which holds all the pieces of your golf swing together.
It will help you stop hitting those really bad shots at critical moments.
You will understand how your thoughts affect your feelings, and how your feelings affect the timing of your swing.
If you aren't satisfied with what you have learned after 30 days, you can get your money back, no questions asked.
Frequently Asked Questions
When does the course start and finish?
The course starts now and never ends! It is a completely self-paced online course - you decide when you start and when you finish.
How long do I have access to the course?
How does lifetime access sound? After enrolling, you have unlimited access to this course for as long as you like - across any and all devices you own.
What if I am unhappy with the course?
We would never want you to be unhappy! If you are unsatisfied with your purchase, contact me in the first 30 days and I will give you a full refund.
Can I speak to someone if I have any questions or need help with the lessons ?
If you have any questions please post them in the comments section at the end of the lesson. If you want to talk to me in person via Skype or phone, you're very welcome to upgrade the course to include some one to one coaching time. Please send an email for more details.
Will the course be updated? Will I have access to the updates
Yes, from time to time the course might well be added to and updated. You will always have access to these upgrades at no extra cost.
How does the information in the course differ from your book 'The Three Principles of Outstanding Golf' ?
The course focuses on the specifics of rhythm and timing in the swing. There are exercises to help you understand the points I'm making. It's a practical guide, while the book is a more general description.
So, how is this Learning Program different ?
Most golf coaching promises a result at some point in the future - if you manage to carry out the tasks or actions it suggests you do.
There will usually be some hard work involved. Some grinding away at the driving range.
This program is different.
If you stop doing something that you probably aren't even aware you are doing, you will see the improvement straight away!
Think about it for a moment.
How cool would that be if you could make a significant improvement in the consistency of your golf RIGHT NOW by simply becoming aware of something and then NOT doing it ?
'Perfection is achieved not when there is nothing more to add, but when there is nothing left to take away.'
You can play your best golf more often just by understanding and simplifying the mental processes behind the way you swing the club.
This Learning Program will show you how.
Just read or listen to the lessons, let them sink in and then go play golf.
Rinse and repeat.
No grinding, no ball bashing.
No 'worse before it gets better'.
I know what you're thinking.
Can it really be that simple?
Is it really possible to improve my golf just by understanding the way my mind works?
Let me turn it round and ask you a question.
If working hard and grinding was really going to give you the improvement you're searching for, don't you think it might have happened by now?
Why not look in a different direction, rather than following the crowd?

Smart golfers find out what works for them, not what works for other people.

There's nothing to lose, but plenty to gain.

The course comes with a 30 day money back guarantee, so you can try it out for a month risk free.
If at the end of the 30 days you aren't happy with what you have learned, you can get a full refund.
For less than the price of a one hour golf lesson, you get lifelong access to an understanding which will help you play better for the rest of your golfing life.
Stop losing golf balls, start losing shots off your handicap!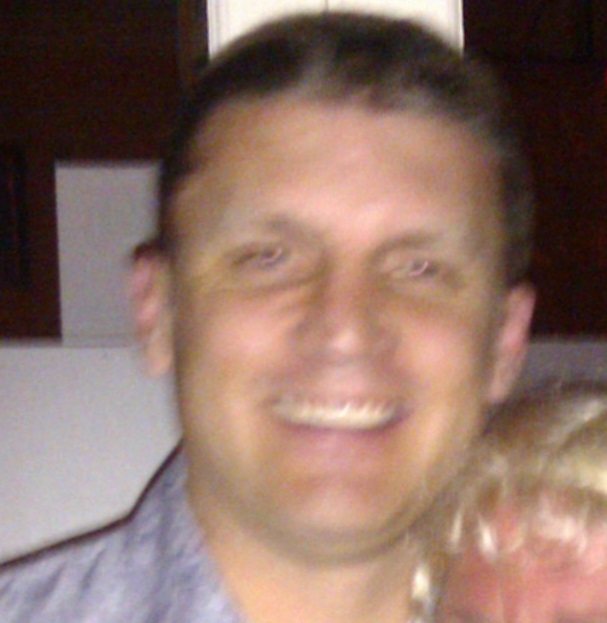 "This Online Learning program has transformed my golf and the way I feel about the game.
I used to get very frustrated and cross with myself on the course, which just made me play even worse.
Now I understand how my mind works and where my bad shots really come from, I'm not so hard on myself.
I get over the poor shots more quickly which means I don't hit so many of them.
The concepts are simple and explained clearly, and I love the fact I can listen to the lessons rather than having to read them.
I can put them on in the car on the way to the course as a reminder of the direction I need to be looking in.
Thanks Sam, this course has made a grumpy golfer a lot happier!"
Adam, 26. 14 Handicap. Glasgow, UK.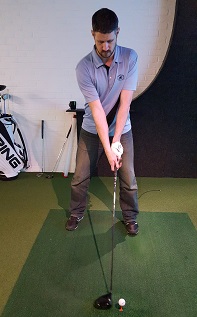 "I enrolled in the course as the last attempt to enjoy my golf again.
I couldn't face another round of lessons and swing changes to try to fix my slice.
It caused me to hit at least one ball out of bounds per round, usually when I had a good score going.
The lessons taught me that my thinking was causing me to get tight and swing too quickly from the top.
As a result I was more in control of my swing over the last few holes and I'm coming in with some good scores.
I know the lessons I've had in the past were pointing me in the right direction.
I just wasn't able to take them to the course until I started to understand how my mind worked.
This course is worth ten times the price I paid for it.
It has made all the lessons I have had in the past relevant again.
Now I understand how the timing in my swing really works, I'm able to put what I have learned into practice.
I'm hitting the ball so much more solidly, and my bad shots are in the rough, rather than being out of bounds"
Terry, 18 Handicap, Bedford, UK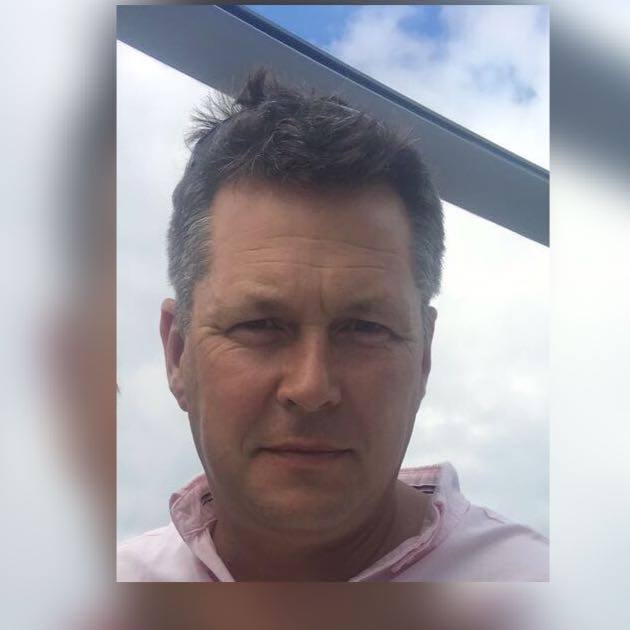 "I read Sam's book last year. It was a no brainer to enrol in this course when I saw it.
It explains how rhythm and timing work in my golf swing in more detail. It also goes into the neuroscience behind it.
I've become much more consistent since I completed the lessons.
My playing partners keep asking me how I've turned my game around.
I'll probably tell them when I've won enough money off them to pay for the course!
Thanks Sam! Keep up the good work!
Dave, 48. 12 Handicap. Berkshire. UK.
Most Golfers are Familiar with The 'If Only' shot.
You know, the one you tell everyone about in the bar after your round.
'If only I hadn't hit it Out of Bounds on the 16th…'
It's such a shame that a couple of swings a round are standing between most golfers and better scores and a lower handicap.
Even more so that few golfers know why they hit them.
If they did know, don't you think they might stop doing it?
Think about it logically for a moment.
Most golfers have golf swings which function reasonably well most of the time.
Therefore those horror shots aren't the result of faulty swing technique.
If it was you would hit them a lot more often!
Something else is going on.
Something which we have all heard about, but very few people understand.
It's the timing in your swing.
Or 'rhythm' as it's more commonly referred to.
Here's the technical explanation.
The golf swing moves the club on an arc.
The clubface is square to the target line for a millisecond at the point of impact with the golf ball.
A small error in timing means the clubface will be open or closed to the target.
Splash.
Another Pro V1 finds a watery grave and another 0.1 gets added to your handicap.
Your nearest and dearest have another 'if only' story to look forward to when you get home.
Conversely, we all know the satisfaction of signing for a good score, knowing that you got the most out of your golf swing.

Being known as someone who gets the job done time and again.
Someone who always closes the deal when you get the chance.

You look forward to playing, rather than worrying about what might happen.
Golf becomes fun again!
Remember. You have nothing to lose by enrolling in the course.
You can try it for 30 days and get a full refund if you aren't completely satisfied.
Don't let this simple misunderstanding stop you playing to your potential more often.
Sign up for the course today!
Your Instructor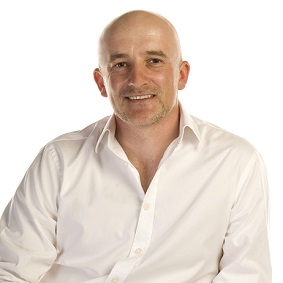 My name is Sam Jarman. I'm a professional golfer, coach, author and speaker.
I played full time tournament golf for ten years, before I realised that helping other golfers stop making the same mistakes I was making could be more enjoyable and profitable than continuing to make them myself.
My first book 'The Three Principles of Outstanding Golf' is a fifty thousand word summary of the most significant thing I have learned;
Keep it simple. Think less, rather than more.
I live near Woburn Golf Club in Buckinghamshire, England with Daisy, a pretty but slightly unreliable cocker spaniel.

When I'm not playing golf or helping other golfers, I enjoy salmon fishing, skiing, reading and writing.